1. CMT registration link: https://cmt3.research.microsoft.com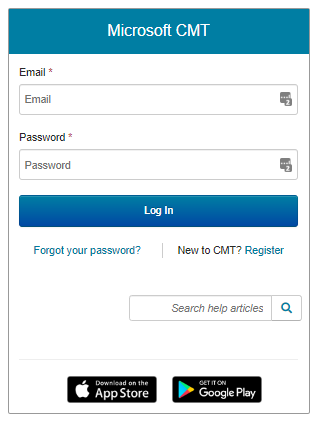 ---
2. Fill out your personal details including email address, name, organization, and (optionally) your profile information on external systems like Google Scholar.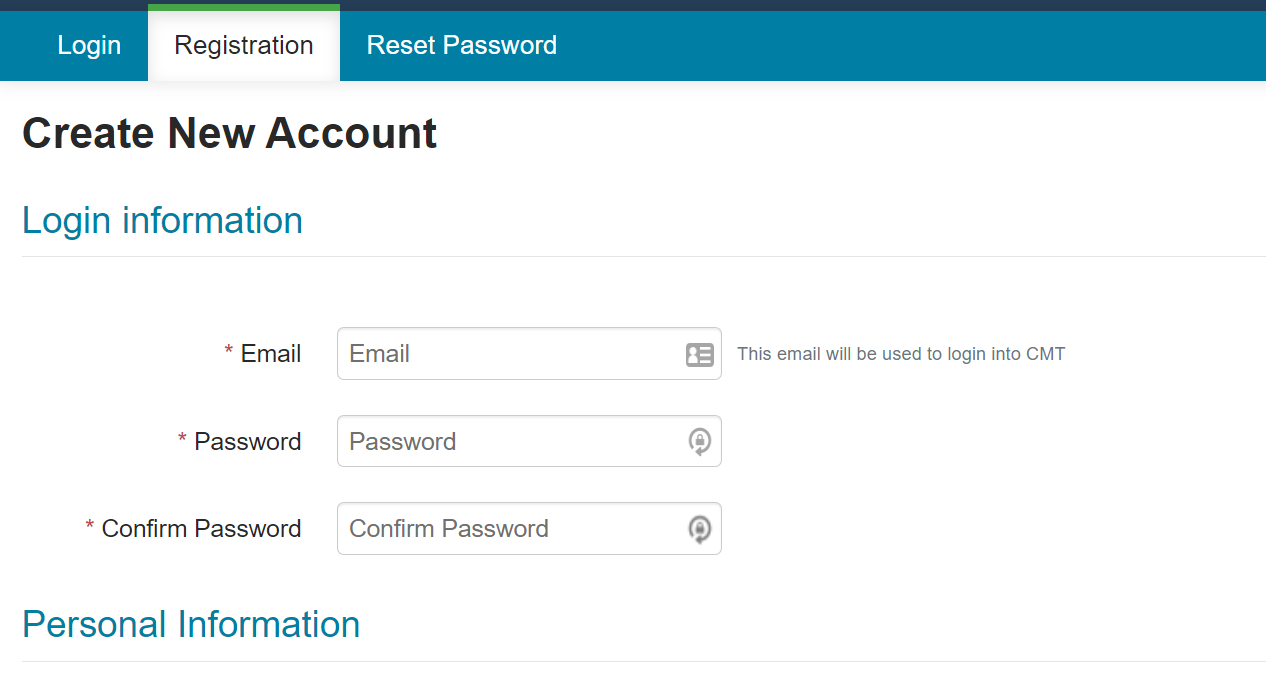 ---
3. You will see a message confirming that your account has been registered and instructing you to activate the account via the email that has been sent to you.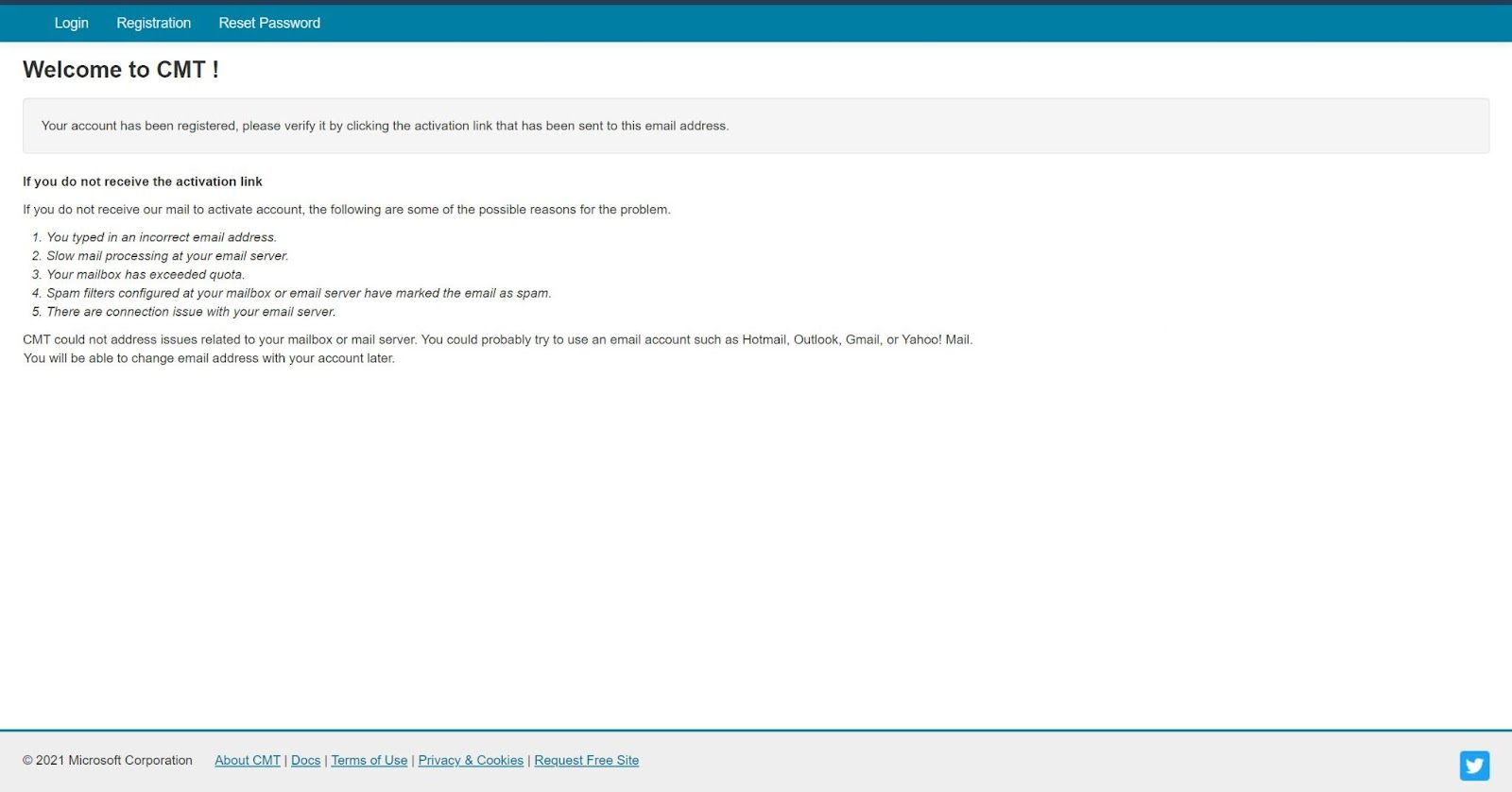 ---
4. Check your inbox for the email address that you provided during registration. An email from Microsoft CMT should have arrived, containing the activation link.
---
5. Clicking on the activation link should take you to a confirmation page informing you that your account has been successfully verified.
---
6. After logging in, you should see the console page. For instance, if you are a reviewer, you should see a page as shown below.